Rights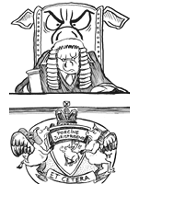 I release work on the basis that it is for one use in one format (print, web etc).
Further publication (for example, on the website of a print publication, via an archive or for other corporate use) is not covered.
Licences
I am always willing to negotiate extended licences, as long as this is done in advance and is reflected in the final fee.
Copyright
Work on this site is my copyright. Unauthorised reproduction, in whole or in part, of any image that is not clearly identified as free to visitors is theft.
See full Terms & Conditions.