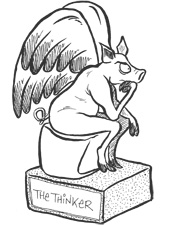 Cartoons have been around since the Reformation; and they have survived because they do things that other media cannot do.
Cartoons take complex issues and distil them into single images. They catch the eye and seek to provoke strong responses. Because they usually succeed, they become a part of a publication's "voice" or brand identity.
However, the way news and comment is distributed is changing and cartoons need to change in response. To work digitally, they need to become more interactive and aware of the new vehicles that are carrying them.