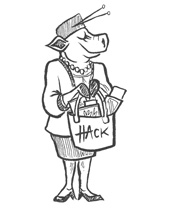 Some of my first clients were the campaign groups No2ID and Remedy UK - a pressure group that made effective use of viral campaigning to force a better deal from the government for junior doctors.
They were followed by the famous political magazine Tribune, which launched the UK's first, regular animated cartoon on 10 May 2007 - the day that Tony Blair finally announced he was standing down as Prime Minister. The Telegraph Media Group and broadcaster Channel 4 News have also become regular buyers of my animated work.
Some of my animated work has been collected by the Cartoon Art Museum and the British Cartoon Archive at the University of Kent.
You will often be able to see new work for new clients on my blog.